Say hey to outré creative
Join a close-knit team, brimming with out-there ideas
As a 15-strong design agency, we use our size to our advantage.
It means we're a supportive, sociable bunch. It means we don't do hierarchies. It means we're given real ownership of our work. And best of it all, it means we've got the freedom to push our thinking into fresh new places.

If that sounds good to you, keep scrolling to find out more about us and our opportunities.
What we do
With offices in London and New York, we breathe life into financial, insurance and utility brands using eye-catching designs and head-turning headlines.
And if you work with us, you can pick up lots of skills alongside the team. You could be thinking through the UX for a website. Or launching an ad campaign aimed at latte-loving millennials. Or digging deep into a company to crack its brand strategy.
In other words, we give everyone the chance to grow in ways that work for them.
Our values
United

We never leave a man, woman or beloved office pooch behind. We'll always have your back.

Fun

Baking competitions? Tick. Pub quizzes? Tick. Impromptu Christmas jaunts in Sweden? Double tick.

Integrity

Forget slick and tricksy. We're transparent and trustworthy: we always stick to our word.

Candour

If you don't like debate or openness, feel free to click away. We encourage honest discussion to get the best result.

Creativity

Our jobs are only as interesting as our designs. So we push hard to make them fizz with energy, life and charm.

Our work perks
Want a workplace that stretches to fit your needs?

We're officially part of the Flexa100, which means we're one of the 100 most flexible employers in the world.

Here's what we offer:
– 3PM Friday finishes
– Remote-first working
– Work from abroad policy

– Hefty training and development budgets
– And the chance to bring four-legged friends into the office

Hear about us first-hand
I love the people, the creativity, the expertise – and being able to switch off and chill out at 3pm on a Friday.

Rachel Kaminetzky

Senior Digital Designer

I really enjoy flexing my writing muscles across lots of different projects – from pocket-sized digital ads to gigantic brand identities. Plus, everyone is lovely and up for helping you tackle new briefs.

Ben Waters

Copywriter & Strategist
A whistle-stop company history
Boom. A company is born
We sprung into the world at the turn of the millennium as information designers.

Our bread and butter was making complex topics simple, an ethos we've carried on to this day.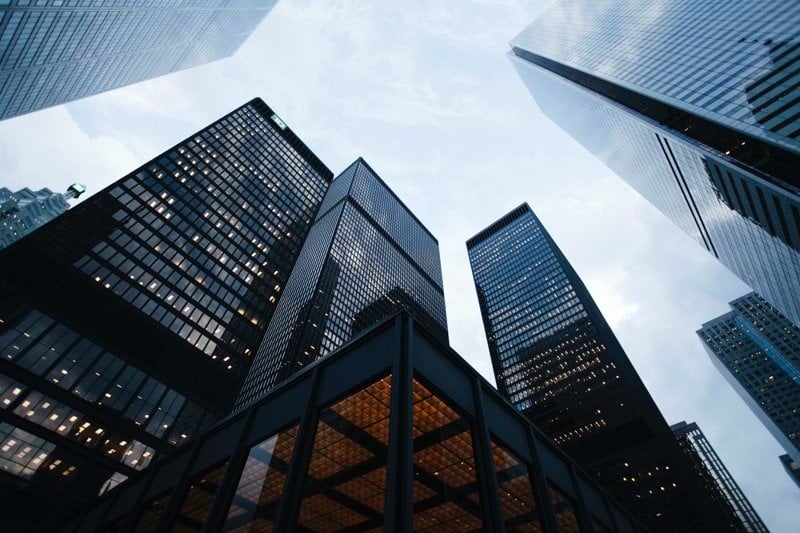 Awarded and rewarded
Over the next seven years, we go from strength to strength, picking up clients, kudos and new recruits along the way.
In 2008, we even won a Design Effectiveness Award for our T-Mobile work.
We say howdy to New York
We open up an office across the pond to grow the team, get closer to clients and take on the concrete jungle that dreams are made of.
Still winning
Last year was a bumper year for us creatively: we won some Hermes Creative Awards and an IMCA Award for our Blink sub-brand for Chubb.
We're chuffed to bits and are keen to keep up the momentum.
Become a part of our story
Our team is growing all the time, and we're always looking for fun, offbeat and driven people to join us.

Could you be our next team member?
About Outré Creative
Based in New York City and London, UK, we're experts at turning difficult things into simple things.
Focused on cutting through even the complex of subjects with clear, usable – and implementable – designs that create real-life results for our clients' bottom lines.